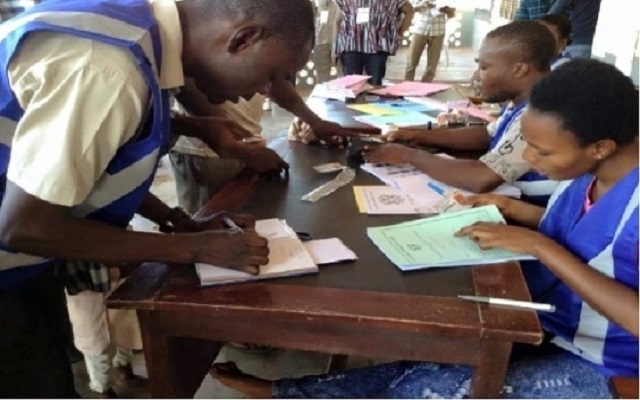 The largest opposition party, National Democratic Congress, is warning the country's Electoral Commission to be careful in discharging its duties as expected of it in order not to appear bias.
"The NDC cautions the EC to be mindful of its core mandate to act as a credible impartial referee in the country's electoral processes and to play by the rule books," the party said in a press release signed by its General Secretary Johnson Asiedu Nketiah.
The NDC was responding a post-IPACThe NDC has disassociated itself from that claim, insisting that the issue never came up for discussion at the inter-party advisory committee meeting.
It said, "A matter as delicate as such has to be discussed thoroughly and all the related consequences, ramifications considered before arriving at a decision.
"A decision of this nature has grave bearing on the credibility and integrity of our Elections and therefore has to be tabled properly as part of an IPAC Agenda, discussed exhaustively with all relevant stakeholders before the EC can communicate such a MAJOR DECISION taken at an IPAC meeting to the general public.
"No such matter was tabled as part of the agenda, nor was it discussed, either exhaustively or thoroughly as the EC has sought to portray in their communique."
Withdrawal
The NDC statement emphasized that the party "disassociates itself from the communique and demands its withdrawal as it is not in consonance with conclusions of the IPAC meeting".
The issue which came close to what the EC is purporting, the NDC said, was the decentralization of the limited registration exercise to the Electoral Area level. meeting statement issued by the electoral body suggesting that it was agreed at the meeting that a new voters' register would be compiled this year.
Source: 3news
Comments
comments