Chairman of the People's National Convention (PNC), Bernard Mornah, and security analyst Irbard Ibrahim, were arrested by the Nima Police Command on Saturday morning for taking part in an illegal gathering.
The two were picked up by the police along with others who had gathered at the Kawukudi Park near Accra Girls Senior High School to garner support for the people of Togo who want the Gnassingbe dynasty gone.
Mr Mornah said the action of the police was "uncouth" adding that he was at a loss as to why the Police Director of Operations for the Accra Command, Chief Superintendent Kwesi Ofori and his men would do that.
"He [Kwesi Ofori] said he has instructions from above to scatter our gathering," Mr Mornah told TV3's Prince Affum.
Following a show of resistance by the crowd, Mr Kwesi Ofori called for reinforcement that led to the arrest of the two men.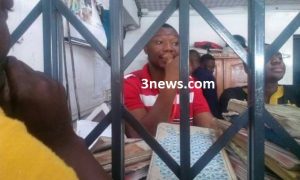 Mr Mornah said the police "threw me into the Pickup as a piece of wood and brought me to the police station", despite, he claimed, having notified the police of the gathering.
He, therefore, described his arrest in "such archaic form" as "strange" and accused National Security Minister, Albert Ken-Dapaah, of "hobnobbing" with the government of Togo, which, in his view, suggested that "Ghana is complicit in the undemocratic order in Togo." "This is very unfortunate", Mr Mornah added.
A letter dated 5 December 2017 concerning the rally at Kawukudi by a group calling itself Ghana-Togo Solidarity Movement which Mr Mornah signed, said: "Our rally is to draw attention to the decaying situation in Togo. As you are aware, the masses of Togo have for time now been protesting peacefully for the full bouquet of democratic rights and the abolition of dynastic rule," the letter stated.
Comments
comments