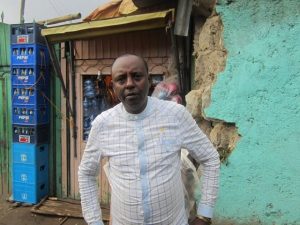 Ethiopia has released a veteran Somali journalist who was serving a lengthy jail term over anti-terror charges. Mohamed Aweys Mudey had spent three years in an Addis Ababa facility before his release.
The journalist popularly referred to as 'King of the Central' has since returned to Mogadishu. Reports indicate that the government had intervened in his case and facilitated his release.
He was found guilty under Ethiopia's anti-terror laws and was sentenced to 27 years in jail. The National Union of Somali Journalists, NUSOJ, in 2014 had in a petition signed by 24,000 people, called on the Ethiopian government to release its member.
The local Radio Dalsan's news portal quoted him as confirming state involvement in his release. "I'm very much grateful to the President of the Federal Republic of Somalia Mr Mohamed Abdullahi Farmajo and Prime Minister Hassan Ali Khyere who are behind my release order."
Secretary General of NUSOJ, Moahemed Moalimuu, shared photos of Aweys' return. It showed members of his family and friends welcoming him back home.
source: myjoyonline
Comments
comments