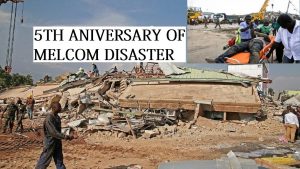 The Melcom Group of Companies is protesting the refusal of the committee that investigated the collapse of its shopping centre at Achimota to make its findings public.
According to Melcom, five years after the tragedy that claimed several lives, it has not been furnished with the report on the probe.
The company is also questioning why there has not been any prosecutions if the investigations found some individuals culpable.
Director of Communications of Melcom Ghana, Godwin Avenorgbo called on agencies who worked on the investigations to release the report.
"Five years on Melcom is concerned that not a single investigative report on the collapse of that property owned by Nana Kwesi Boadu has been released since the incident occurred five years ago.
"We call on all agencies who conducted the investigations to release the report",Mr Avenorgbo told a news conference in Accra.
Credit: Starrfm
Comments
comments