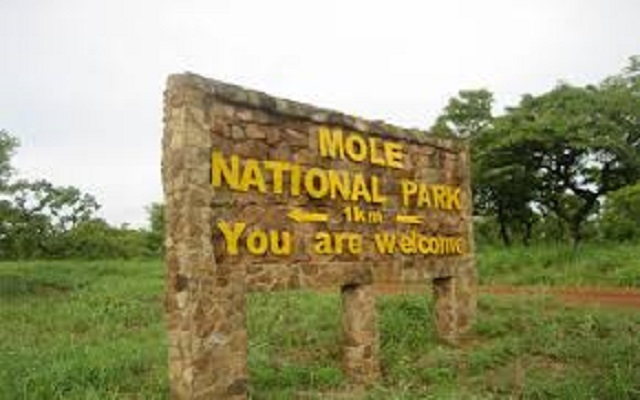 The once evergreen Mole National Park in Damongo in the Northern Region is under threat of illegal loggers and poachers who are said to be taking advantage of the inadequacy of staff and security at the facility.
Their activities have led to the destruction of large tracts of the park.
The issues came to light when the Parliamentary Select Committee on Lands and Forestry visited the Mole National Park last Monday as part of the committee's familiarisation visit to the Northern Region to interact with staff of the Forestry and Lands commissions to get first-hand information on challenges they faced in the discharge of their duties.
Among the areas visited by members of the committee were the Stool Lands Secretariat, the Forestry Commission and the Regional Lands Commission.
The Chairman of the committee, Mr Francis Manu-Adabo, who led the team, expressed worry over the destruction of the forest reserves in the region and indicated that the government, through the Forestry Commission, had introduced some measures to effectively control illegal logging both on and off forest reserves.
He observed that selfishness was leading people to destroy natural habitats of animals through the indiscriminate cutting down of trees, including Rosewood.
"Reports indicate that some chiefs are behind these illegal logging of Rosewood; which makes it very difficult to combat. We will be meeting with the various chiefs to discuss the issues," the chairman stated.
He appealed to the people to support the government's efforts at preserving the country's natural resources by protecting the forest and also embarking on afforestation programmes.
Mr Manu-Adabo, who is also the Member of Parliament (MP) for Ahafo Ano South in the Ashanti Region, also announced plans by the government to engage about 15,000 people to embark on an afforestation project in degraded forest reserves in communities across the country in March this year.
He said the initiative was part of strategies adopted under a new Forestry and Wildlife Policy which sought to protect the environment by getting individuals and communities actively involved in afforestation exercises.
Mr Manu-Adabo noted during interactions with the staff that the various departments faced challenges such as inadequate staffing and logistics, and said those concerns would be forwarded to the sector minister for redress.
"We have observed that all the departments are facing staff and logistics challenges. Even the Administration of Stool Lands which is supposed to visit all skin lands in the region and collect revenue for the government does not have adequate staff," he stated.
Graphic Online
Comments
comments