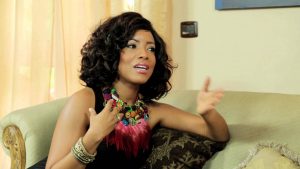 The habit of men who are usually wealthy or occupying top government positions sleeping with women before giving them jobs is canker we as Ghanaians need to strongly advocate against.
Ghana actress and TV personality Joselyn Dumas in her latest episode of "Keeping It Real With Joselyn Dumas" shared a similar experience which happened to her a while back.
The actress revealed that she went for a business presentation to close a deal, and after the guy tried to forcefully kiss her, and have his way with her.
According to her, it was the most awkward feeling she has ever experienced.
She said this during a chit-chat with her friends, Stephanie Karikari and Yaa Boadi Okudzeto on the topic "Corporate Whore."
"Have you ever had a situation where the guy, probably kiss you in his office, after you finished talking, and he's literally, trying to pounce on you?" she asked her friends.
Her friends, Stephanie and Yaa responded "No".
However, Joselyn responded saying "I have".
"It is the most awkward feeling because you know this is somebody you know for a fact, and you need to go to the next level with this deal," she added.
Joselyn Dumas is a Ghanaian television host and actress. In 2014 she starred in "A Northern Affair", a role that earned her a Ghana Movie Award and an Africa Movie Academy Award nomination for Best Actress.
Comments
comments