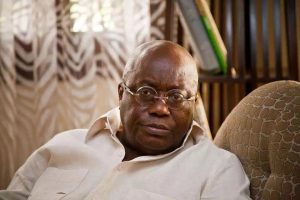 President Nana Addo Dankwa Akufo-Addo has added his voice to the ongoing slave trade which was recently exposed in the North African country of Libya.
The President took to his Facebook page and expressed is concern for the act which he believed was hugely against the fundamental human rights and freedoms of African migrants who were in Libya. The matter has attracted a lot of international attention with many citizens in Europe clamoring for their government to act immediately to curb what is believed to be a form of modern-day slavery.
The President of Ghana, in his post questioned the action of Libya as a part of the African Union and yet allowed some people to engage in the trading of fellow Africans into slavery.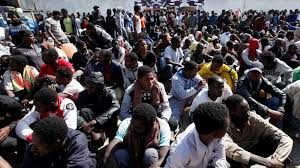 The president captioned his post, "The current slave auctions of Africans in Libya are not only gross and scandalous abuses of human rights, but are also mockeries of the alleged solidarity of African nations grouped in the African Union (AU), of which Libya is a member". Most of the migrants who are in Libya are from Nigeria, Senegal, Cameroon and Ghana among other countries. Many public icons and entertainers alike have expressed their displeasure over the slave trade happening in Libya after a report on International news agency, CNN went viral.
Some celebrities who have registered their displeasure over the current slave trade in Ghana include Shatta Wale, Chris Brown, Cardi B and Nigerian actress Georgina Onuoha.
Source: Yen ghana
Comments
comments