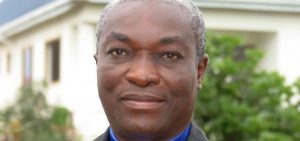 The General Secretary of Ghana Pentecostal and Charismatic Council (GPCC), Rev. Emmaunel T. Barrigah has opined that, Churches engaged in profit- making businesses must fulfil their tax obligations to the state to boost economic growth.
Rev. Barrigah said, according to the constitution of the country, all income must be taxed, therefore all churches who engage in business must be taxed to boost the Ghanaian economy.
"I believe a church is registered as a non-profit organisation so when it begins to engage in business that brings it income, I think that income must be taxed" he stressed. The General Secretary stated this in an interview with an Accra radio station.
Commercial Activities
Rev. Barrigah stressed some churches have embarked on a number of social projects aimed at alleviating the plight of the deprived, therefore such Churches must not be seen as a money-making machine or be taxed.
"I believe that the church is there to seek the welfare of its members, therefore most of their activities address the spiritual welfare of its members and do not fetch the church any income. With this, it will not be fair to tax them, but the ones which engage in business must be made to pay tax," he explained.
Citing instances, Rev Barrigah pointed out that, churches engage in profit making ventures such as schools, transport and hospitals yet fail to honour their tax obligations to the state.
Failure of these churches to fulfil their tax obligations, he noted must face the full rigours of the law to set as a deterrent to other churches.
Background
The Deputy Attorney General, Godfred Yeboah has underscored the need for government to tax churches who engage in "commercial activities" in the country.
He emphasised that, the move was necessary because such activities fall out of the legal remit of the churches' operation across the country.
There has been a long-standing debate over whether or not government should tax churches with some asking for churches to be robed into the tax net.
Speaking on the side of a roundtable discussion organised by the Kingdom Equip Network, the deputy Attorney General said the time is now to put the old age debate to bed by slapping taxes on non-religious activities of churches.
"It is only in respect of activities which are charitable that churches are exempted from taxation. So, even the current law in the country…warrants that we tax them [churches] for activities which are commercial or bother on trading or business," he elucidated further.
Mr Yeboah said although the government acknowledged the efforts of religious institutions in national development, their contribution to government through the payment of taxes, could have improved the current status of the economy.
Source: GPCC NEWS
Comments
comments