The First Deputy Speaker of Parliament has charged members of the Parliamentary Press Corps (PPC) to expose Parliamentarians he described as "bad nuts."
Joseph Osei-Owusu advised journalists to isolate MPs who misconduct themselves and expose them individually.
"The institution of Parliament must be promoted to be held sacred for you [journalists] to continue to be relevant in your work. But if I misconduct myself please join in the crusade to isolate me.
"I am seen as the bad nut of the organisation and be removed so my cancerous behaviour does not spread within the organisation," he advised.
Mr Osei-Owusu said this Monday at a training programme organised for members of the Parliamentary Press Corps (PPC).
The Bekwai MP lamented how the moral fabric of the country has decayed with corruption manifesting in all facets of life.
"We should discuss corruption in a way that will make everybody feel part so everybody will examine him or herself," he said adding the perception that all elected officers are corrupt is not helping issues.
"My everyday dealings with people right from the farm gate to my party boy that I'm sending, everybody is skimming somebody else and yet because I'm the elected official I'm the one who is corrupt," he said.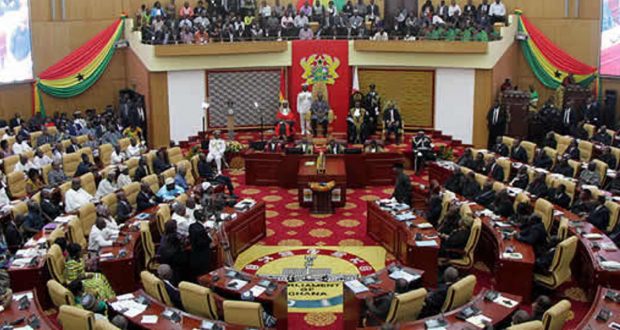 He cautioned journalists to be balanced towards in their reportage as they cover the different political parties represented in the House.
On his part, the Minority Leader, Haruna Iddrisu also entreated journalists to be fearless in reporting to ensure good governance in the country.
"We cannot achieve openness, transparency and accountability values as a country without an independent, fearless press corps….for parliament to be open you have to be critical, for parliament to be accountable you have to be critical and for parliament to be transparent, you play an overriding role" he stressed.
The Tamale South MP entreated the journalists to arm themselves with good research into the subject that is being discussed on the House to enrich their questioning so as to serve their listeners and readers well.
Meanwhile, the acting Public Affairs Director of Parliament, Kate Addo urged journalists to be more independent as practitioners.
She also advised journalists to be on top of their game as they go about their job in the House to earn respect from the Members of Parliament.
Source: myjoyonline
Comments
comments